NOW IS THE TIME TO INVEST IN SOUTH FLORIDA REAL ESTATE!
The Grand Resort and Spa is pleased to offer convenient and personalized real estate services to our customers. There has never been a better time to invest in South Florida Real Estate.

"Everyone's coming to Florida as Sunshine State becomes #1 moving destination is US"

...and many of our guests are doing just that!

Casey Koslowski, our proprietor, has sold over $200M in real estate since moving to the Sunshine State in 1998. Casey believes that with interest rates so low and demand increasing and that if you are serious about having your piece of paradise or an investment property in South Florida, that NOW is the time to buy.
20In celebration of Martin Luther King Jr. Weekend, new reservations for stays beginning Tuesday, January 21 through Wednesday, January 29, 2020, can save 10% OFF selected rooms by entering the Promo Code: MLK10.
Certain restrictions apply. New reservations only. Courtyard Guestrooms are excluded from this sale. No changes can be made at check-in or check-out. Holiday Weekends are excluded. This promotion can not be combined with any other discounts or packages. A four-night minimum stay is required on weekends.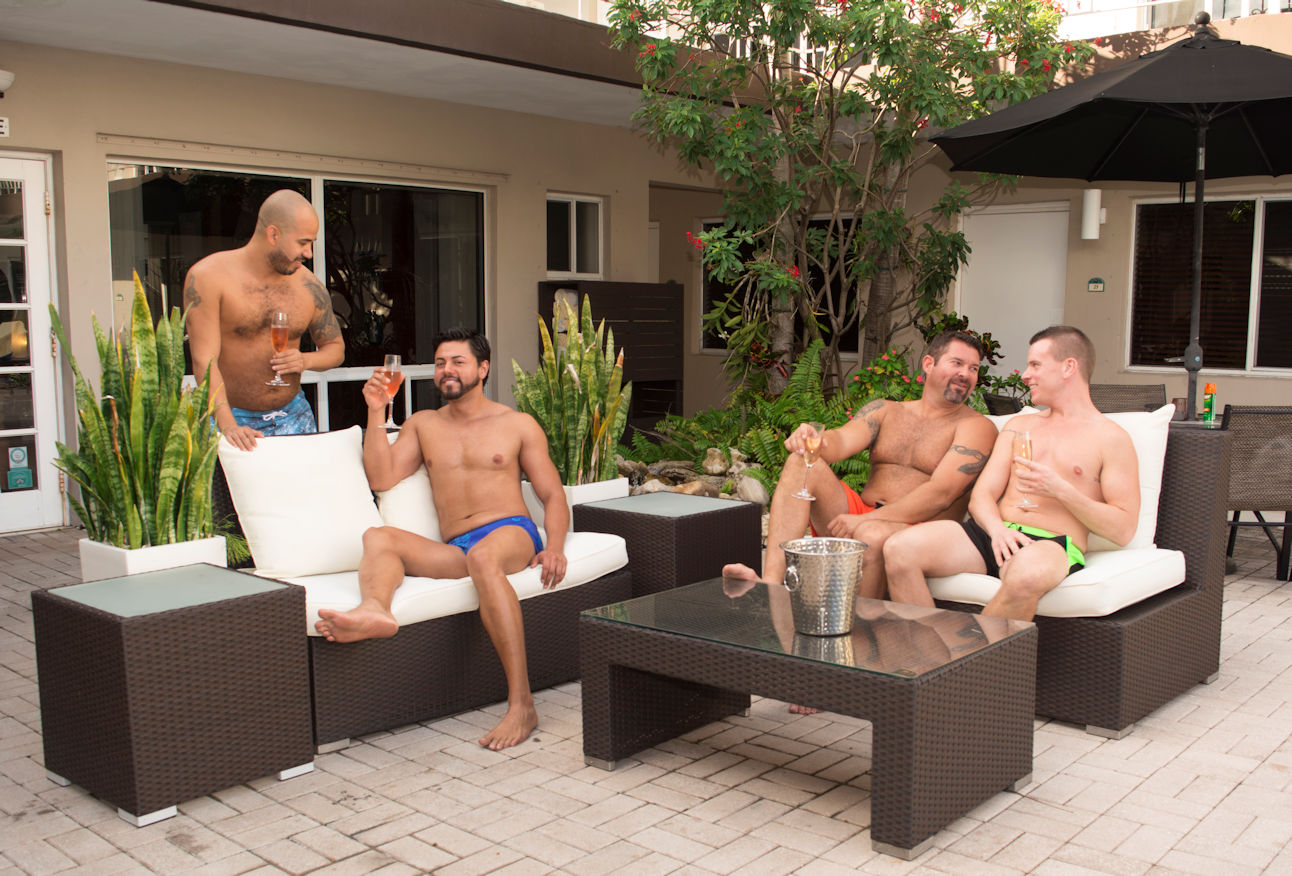 We have scheduled our Spring

Naked Weeks

for 2020 where our entire property will be clothing optional! Schedule your naked vacation during one of these weeks.

APRIL 13 – 19, 2020
MAY 11 – 17, 2020

Guests will be able to sunbathe in the buff on our sundeck, swim naked in our turquoise heated pool, and stroll in their birthday suit around our common grounds!

You will be required to wear a towel only when you visit us in the Office when purchasing alcohol or during breakfast and happy hours in the Club Room. Footwear is highly recommended.

Weekends are a three-night minimum stay. Also, check out our

Spa-Resort Packages

.

It is a great way to save on your room rate and spa services!!!
Certain restrictions apply. New reservations only. No changes can be made at check-in or check-out. Holiday Weekends are excluded. Minimum night stays on weekends are required. Please check our

website

for further information.
OUTLANDISH FORT LAUDERDALE
The Grand Resort and Spa is a proud sponsor of this series
AIROTIC

"AirOtic" is a sexy and sensual circus-style show! Physique, strength, burlesque and high-level acrobatics leave the audience on the edge of their seat, begging for more!

​"Visual beauty, an atmosphere of fantasy, and seemingly effortless acrobatic feats… a triumph"

— Provincetown Banner

January 31 – 8 PM

February 1, 6, 7, 8, 13 & 14 – 8 PM
Sunshine Cathedral, Fort Lauderdale, FL
JACKIE HOFFMAN - THEMELESS

Best known for making a scene after losing the Emmy, Jackie Hoffman continues her public downward spiral into oblivion with her unique combination of original music and monologues.

"A cranky character comedian to the core, she hasn't mellowed out with success, and her robust whine gets even better with age." - Time Out New York

"An evening to remember. Nothing is off-limits, too taboo or tender a bear for this lady's poking; and poke she does." "... One of our great clowns on the order of Carol Burnett & Lucille Ball." - BroadwayWorld

Saturday, February 29, 2020 - 8 PM
Sunshine Cathedral, Fort Lauderdale, FL
ALTAR BOYZ

The Grand Resort and Spa is a proud sponsor of the 2019-2020 season.

Get ready to sing the praises of this off-Broadway musical comedy sensation is about a fictitious Christian boy band that sets out to save the world one screaming fan at a time. Filled with angelic voices, sinfully spectacular dancing and plenty of pointed parody, Altar Boyz finds the five-member group finally hitting the big time with their latest concert. But the boys are worried that their pious pop act — filled with songs like "Girl You Make Me Wanna Wait" and "Jesus Called Me On My Cell Phone" — might not go over as well with sophisticated city folk.

January 16 – February 16, 2020
Island City Stage, Wilton Manors
LATRICE ROYALE: HERE'S TO LIFE
Mark your calendars! Feb 1st, 2020 will be here before you know it! So don't miss a night filled with amazing talent.

Latrice Royale will star in the Homecoming of her autobiographical cabaret show "Here's to Life" at Aventura Arts & Cultural Center complete with a band led by husband and music director Christopher Hamblin.

Pride South Florida Pageantry System's reigning court, Mr. and Miss Pride South Florida 2019 Miss Kennedy Davenport and Raul Griffith will also join, just before the end of their reign.
Born Timothy Wilcots in Compton, California, Latrice Royale is Large and in Charge, Chunky Yet Funky, Bold and Beautiful! After 20 years in the business of female impersonation, Latrice's unique talent came to the attention of the world on RuPaul's Drag Race in 2012 as well as returning for RuPaul's Drag Race All-Stars in 2019.
Here's to Life is Latrice's one-woman show which combines her love of storytelling and music to share this with audiences. Latrice takes you to church with beautiful renditions of classic songs including "If I Can't Sell It, I'll Sit On It" by Ruth Brown, "I Am What I Am" from La Cage Aux Folles, and "Here's to Life" by Shirley Horn. Filled with passion, heart, and soul, this show leaves fans with a deeper understanding of who Latrice Royale is and how she came to be the Large and in Charge beauty that has won the hearts of millions.
TWO SHOWS – ONE NIGHT ONLY!
Saturday, February 1, 2020
The first performance of the night is at 7:00 PM followed by the second at 9:30 PM.
Aventura Arts & Cultural Center, Aventura, FL
GROUNDHOG DAY THE MUSICAL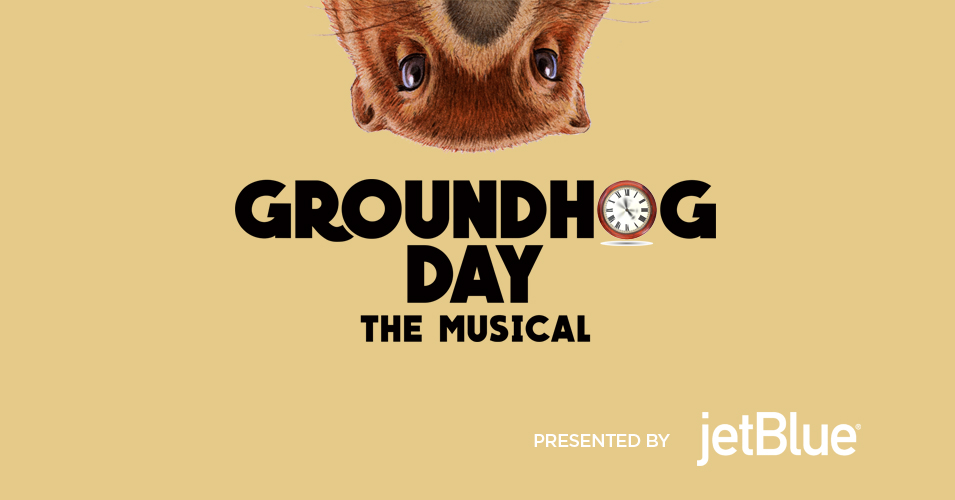 2017's Olivier Award Winner for Best Musical and critically acclaimed on both the West End and Broadway, Groundhog Day The Musical revels in one man's journey of self-discovery, day after day. Inspired by the hilarious film starring Bill Murray, Groundhog Day features a book by original co-screenwriter Dan Rubin and music and lyrics by Tony Award-winner Tim Minchin (Matilda the Musical).
Karma can be a funny thing. How would you spend your time if forced to repeat the same day over and over again? When seasoned big-city weatherman Phil Connors, gets stuck in small-town America, laughter is in the forecast. Frustrated to be to report on the annual Groundhog Day Ceremony in small town Punxsutawney, PA, he disdainfully covers the rodent's negative forecast and awakens the next day only to discover it's February 2 once more, ultimately finding himself doomed to repeat the same day over and over and over again. Always ready with a one-liner or clever quip about the all-too cheery people of Punxsutawney, little does he realize this extraordinary day is about to show Phil that maybe the joke may really be on him.
January 31 – February 16, 2020
Slow Burn Theater Co.
Amaturo Theater at The Broward Center for the Performing Arts
We are always available to help you plan your next memorable vacation! Give us a call at 1-800-818-1211 or visit our
website
for reservations and information!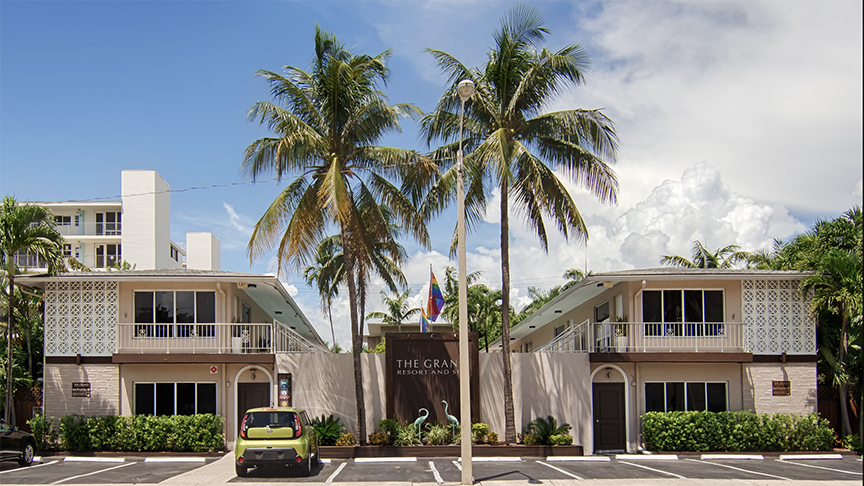 © 2020 The Grand Resort and Spa